Hi Beauties,
The New Year is finally upon us and its the 9th day already. Yaaayy!!!! New Year greetings have been flying everywhere and I'm pretty sure you have either wished someone or have been wished. In all, I thank God for giving us life and His grace to see 2015. I'm so excited about this New Year, I hope you are too.
The New Year gist can never be complete without Resolutions. Have you made yours? Are they achievable? What steps are you planning to put in place to bring your New Year Resolutions to fruition? As for me,I see 2015 as a blank sheet. You choose the pen to write with and what content fills your sheet. Start working on what you want from today because the year has got 12 months. January is one of the months so no procrastinating lovelies!
Personally, I've resolved to live a life of more gratitude and thanksgiving this year. Grateful and thankful to God for the little things I'd been taking for granted before now, while expecting the bigger ones.
Blog wise, I would be doing a new series titled PHBeautie Spot, more makeup looks and posting more often as much as Naija network permits
(yeah, its also a determining factor)
...smiles.
photo credit: google
Still expecting a Happy New Year? Did I hear you say "Of Course"?
Hahaha
.. Okay, so here's wishing you my darlings a Super Duper Happy New Year from PhBeautie.
Lets do it again this 2015!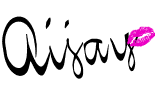 P.S: Our camera is finally here!!!
Woohoo
!!! I'm better at figuring things out than reading manuals, so yeah, I'm still trying to figure it out. Expect better quality and higher resolution pictures henceforth.