Hey Beauties,
Hope you all are doing great. I will be sharing with you lovelies, a look I did on Saturday for my wedding guests. Mrs. Mercillian has been a very loyal client for a while and she trusts me to deliver. She called me up a week ago and requested I be available to give her a makeover. Knowing her preferences, I got to work and was able to convince her to try a little bit of colour on her eyes and fill in her beautifully tweezed brows. She has got beautiful eyes, so I went with a soft purple smokey eye to complement her accessories. I did a nude lip to bring everything together. She loved her look and I was happy she did.
Enjoy the pictures.
Isn't she pretty?
Lovely smile
When you have a MUA as a sister, you need not worry when you get an invite to an event. 'Kudo, who happens to be my baby sister(even though she's now same height as me),doesn't hesitate to "warn" me not to get booked whenever she has an event to attend. As a matter of fact she is my walking billboard as I have gotten lots of referrals just by "painting" her face and doing her gele. Mrs. Mercillian above happens to be one of them, so you see why I must oblige? Lucky her, the job I did above didn't take me out of town. I beat her face and styled her braids in say 15-20 minutes because I was already cooking and she was running late for the wedding. She trusted me to make her beautiful and she was excited at the outcome.
She's got small eyes, I had to use white eyeliner to make it pop!
I'm positive she should model :)
They both loved their look and sent me positive feedback on their looks. It makes me very happy when I hear such.
Thanks my lovely clients for choosing Lunmas' Touch n Events, let's do this next time.
If you would want a pictorial on how I achieved these looks or a products' list, please send me an email.
I would be glad to share. Have a lovely week ahead.
Till my next post,
Stay Beautie-ful & Radiant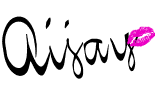 P.S: Photo Credit, Additional Pictures by Spectra Studios